Visit to see Mat, Clare and Max
Decided to go up to Hull this weekend and visit my friends Mat, Clare, and baby Max. I've known these guys for years now (well not max, as he is only still really young). They moved from Hull years ago to move to Buxton in Derbyshire where I used to see them all the time, but after Max was born they decided to move back to Hull to be closer to family. This little chap below is Max :-)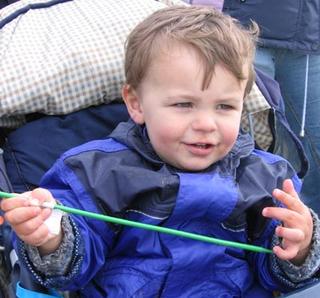 The weekend went as it normally does, lots of silliness. When I got there Friday evening, Me and Mat went to visit his friend Ben. We spent most of the evening sitting outside Ben's shed drinking beer, including some of his rather nice home brew beer. After lots of beer and listening to crazy records, like Hocus Pocus by Focus, we headed back.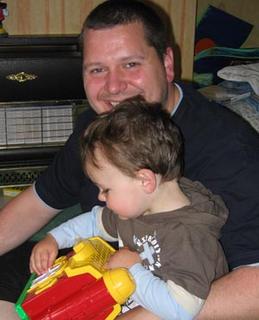 On Saturday morning we went to flamborough to freeze our tits off watching people jump out of a lighthouse for charity. One of these crazy people was Clares brother. I kept my feet safely on the ground were they belong.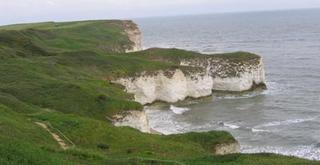 Ok I lied, they didn't jump, they had ropes and people from the Army making sure they didn't splat, but you still wouldn't get me up there ;-)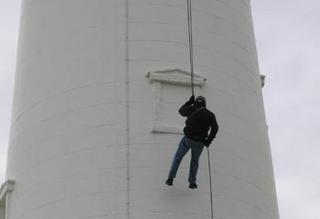 After this we went to Bridlington to try and get some fish and chips, but the damn shop was shut, so we headed back closer to their house and got some fish and chip. I was introduced to something called a patty. This is a lump of mash potato that's been dunked in batter then crucified in bubbling oil. Sounds horrible, but they were actually quite nice. Although I wouldn't want to have one more than once a year incase my heart explodes. We refrained from having a chip buttie due to the ever increasing debate between Me and Mat as to what you called round bread products. From where I come from, a round bread thing with sandwich filling is called a 'ROLL', but up north those barmy people call them all sorts of strange names, bread cakes, hogies, bahmes. What is the world coming too. I can live with the word bap, but to be a bap you have to have a beef burger inside it.

Anyway enough of that I've got important things to do like making my ROLLS for work tomorrow.


Labels: Out and About